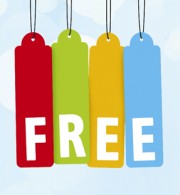 In a gesture of solidarity with the special needs community during the Autism Awareness Month, WebTeam Corporation is offering 16 of its premium mobile apps for infants, toddlers and adults with mild to severe learning difficulties for free. These iOS apps at regular price have a value of $500.
Somerset, NJ, April 16, 2015 (Newswire.com) - WebTeam Corporation, winner of the 2013 Verizon's Powerful Answers Award, has developed over 100 skill-building apps for persistent and individualized training. Numerous schools and school districts are using WebTeam's programs in conjunction with other educational methods and resources. From teaching mathematics to training students on how to understand the nuances of social communication, these apps offer a wide range of interactive gaming activities to engage users on the iPad, iPhone and tablet devices. 
The 16 apps that are part of this offer, which is valid through April 30, 2015, are:
1. iLearnNEarn2 – Age 1-7: Curriculum program for infants, toddlers and preschoolers
2. iLearnNEarn2 – Age 5-35: Curriculum program for adolescents and adults
3. Math Wonder: Teaches several mathematical operations and functions
4. Just Match: Helps young individuals better their matching skills
5. Math on the Farm: Offers various math activities in a quaint farm setting
6. Month Sequence: Teaches the sequencing of calendar months
7. Days Sequence: Teaches the sequencing of calendar days
8. Social Talks: Trains children on how to master elementary social skills
9. Alphabet Trace: Helps learners improve their handwriting
10. Number Find: Helps young students identify whole numbers
11. OddnEven: A practice tool to distinguish between odd and even numbers
12. Hand Eye Kit: Enhances visual motor skills
13. Add Me: Teaches the mathematical operation of addition
14. Make Sentences – Age 5-35: English sentence building exercise
15. What's the Expression: Helps individuals with special needs recognize different expressions and emotions
16. Lets Compare: Presents comparative scenarios in terms of size, height, weight and speed
The month of April is observed as Autism Awareness Month in the United States and many other countries around the world. Various private and public organizations host events, walks, conferences and seminars to step up awareness of the neurodevelopmental condition that reportedly impacts about 73 million people globally.
"The autism spectrum disorder is a condition that requires both awareness and acceptance on a mass scale. If you carefully examine the quirks of some of the best and most efficient minds in the world, you may be tempted to believe that Asperger's is all-pervasive. Now my experience tells me that you could be right," said Nish Parikh, CEO of WebTeam Corporation.
About WebTeam Corporation
Incorporated in 2005, WebTeam Corporation is a tech company with diversified business interests. The company's mission is to change the way education and health care industries work towards improving people's lives.
For more information about WebTeam's latest apps, programs and initiatives, please send an email to sayantan@webteamcorp.com or call (908) 704 8843 x344.
Share: